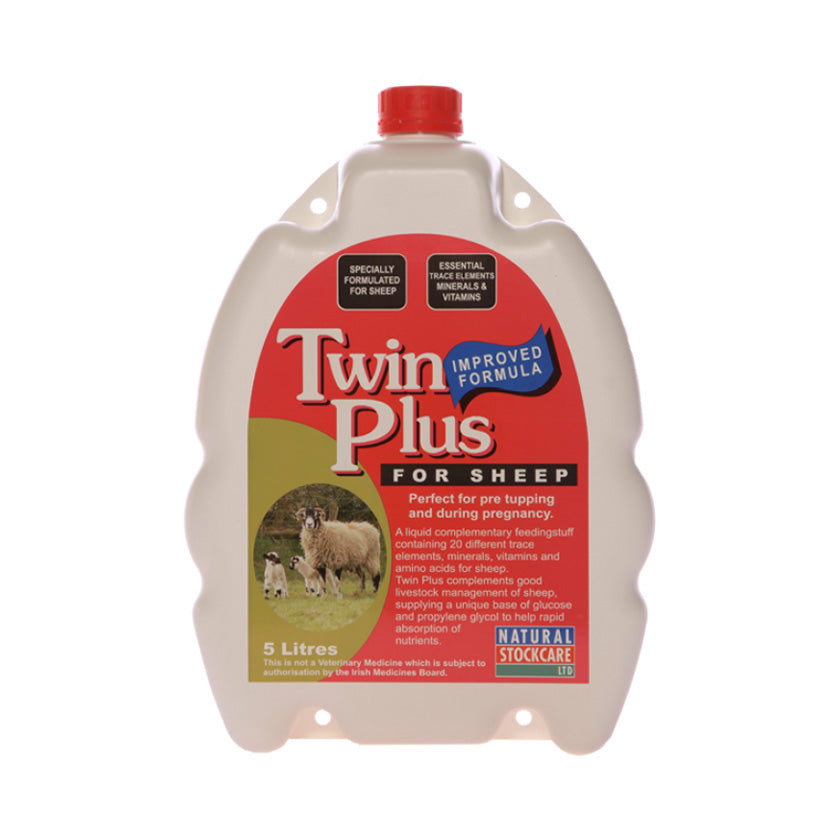 Twin Plus (Buy 5L get 1L FREE)
Regular price €45.00 Sale
Twin Plus is a complementary feedingstuff for use in all ages of sheep.
Twin Plus has been specially formulated for Sheep. Use before tupping as well as during pregnancy. It is supplied in a unique base of Glucose and Propylene Glycol to enhance absorption.
Twin Plus is a uniquely formulated nutritional supplement for Sheep containing 20 different trace elements, vitamins and amino acids, essential for the nutritional maintenance of healthy sheep.
Do not feed to Texel or Rare Breed Sheep without consulting your Natural Stockcare Nutritionist or Veterinary Surgeon.
Directions
Orally as a drench 
Administration
Feeding Method – Orally via a Drenching Gun
15 ml per 50Kg Bodyweight 7 – 21 days before mating
15 ml per 50Kg Bodyweight 4 – 6 weeks before lambing