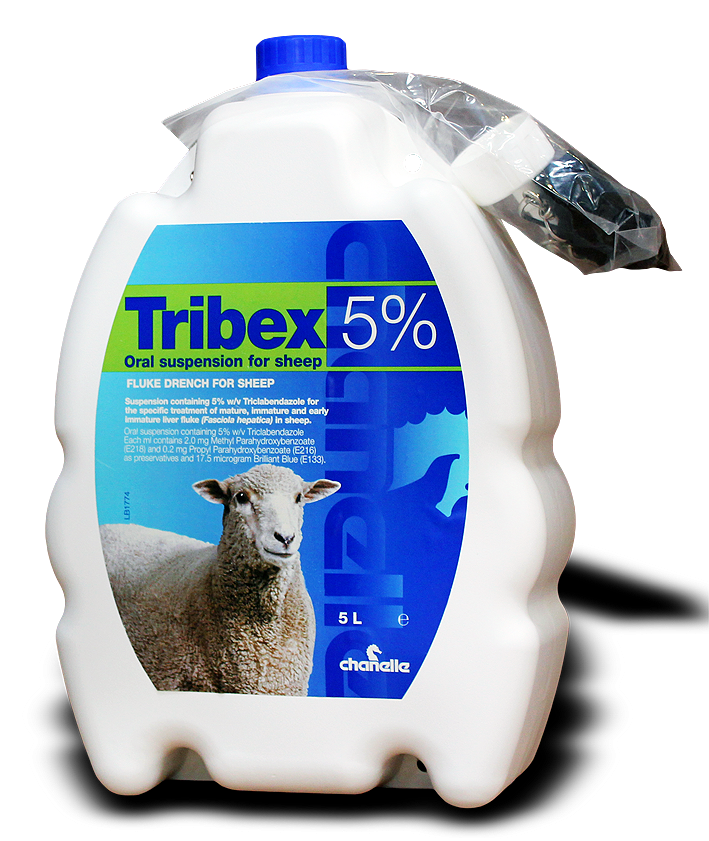 Tribex 5%
Regular price €28.00 Sale
Tribex 5% is an oral drench for sheep. Used for the treatment the specific treatment of mature, immature and early immature liver fluke (Fasciola hepatica) in sheep.
Active Ingredient: Triclabendazole 
Withdrawal time: 56 days for sheep intended for meat and offal. Not permitted for animals producing milk for human consumption.
Dosage: 2ml/10kg bodyweight