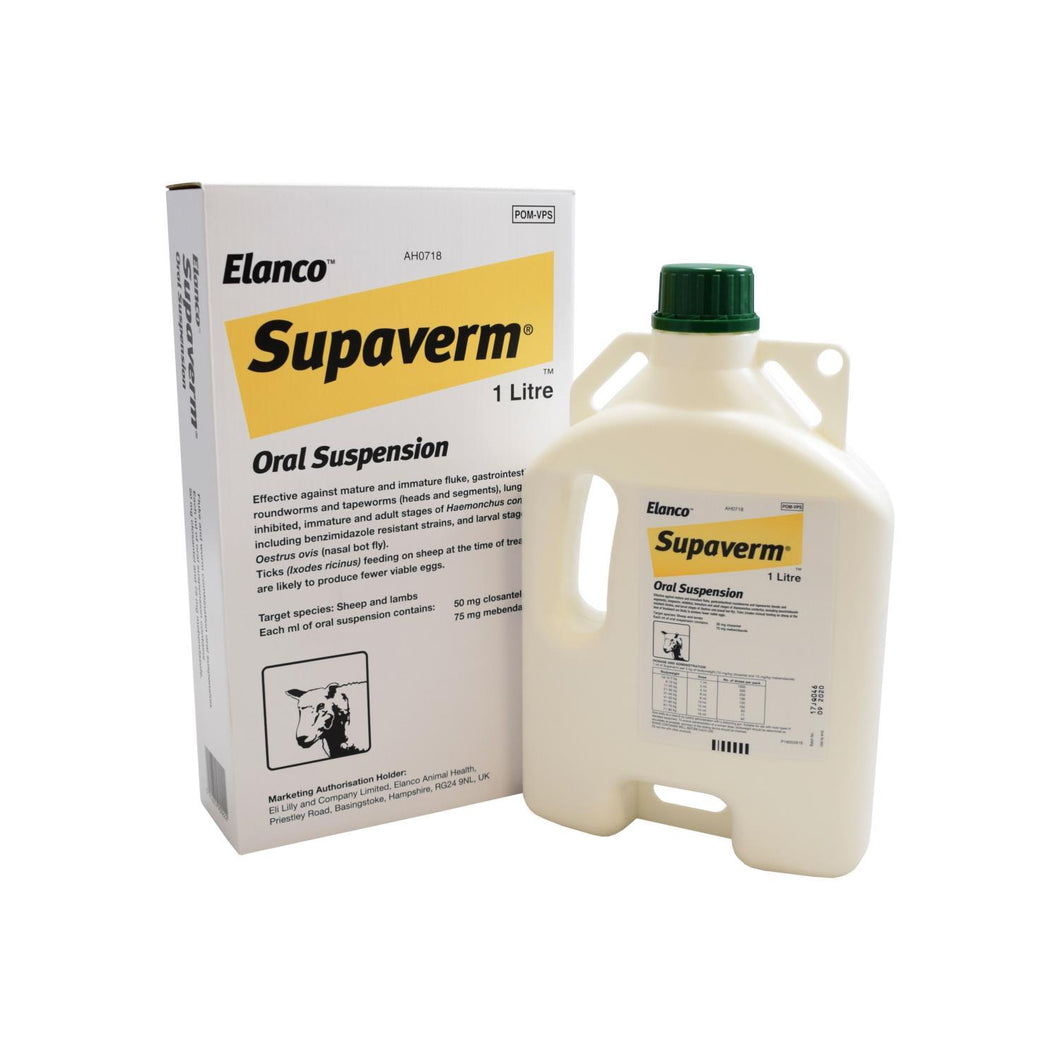 Supaverm
Regular price €70.00 Sale
Supaverm Oral Drench is a highly effective orally administered treatment against immature and mature fluke, roundworms, lungworm, tapeworm (head and segments) and larval stages nasal bot fly in sheep and lambs. Supaverm Oral Drench also fights against immature and adult stages of haemonchus contortus, including benzimidazole resistant strains. It has also been found at the time of treatment that ticks feeding on the sheep produce fewer viable eggs.
Treats and Controls: Liver fluke, larval stage nasal bots, haemonchus contortus, roundworms,  lungworms and tapeworms
Withdrawal: 65 days for animals intended for meat and offal, not permitted for use on animals producing milk for human consumption.
Dosage:1 ml per 5 kg of bodyweight
| | | | | |
| --- | --- | --- | --- | --- |
| Bodyweight in kg | Dose in ml | Doses per 1 ltr bottle | Doses per 2.5 ltr bottle | Doses per 5 ltr bottle |
| 10 | 2 | 500 | 1250 | 2500 |
| 20 | 4 | 250 | 625 | 1250 |
| 30 | 6 | 166 | 415 | 830 |
| 40 | 8 | 125 | 312 | 625 |
| 50 | 10 | 100 | 250 | 500 |
| 60 | 12 | 83 | 207 | 415 |
| 70 | 14 | 71 | 177 | 355 |