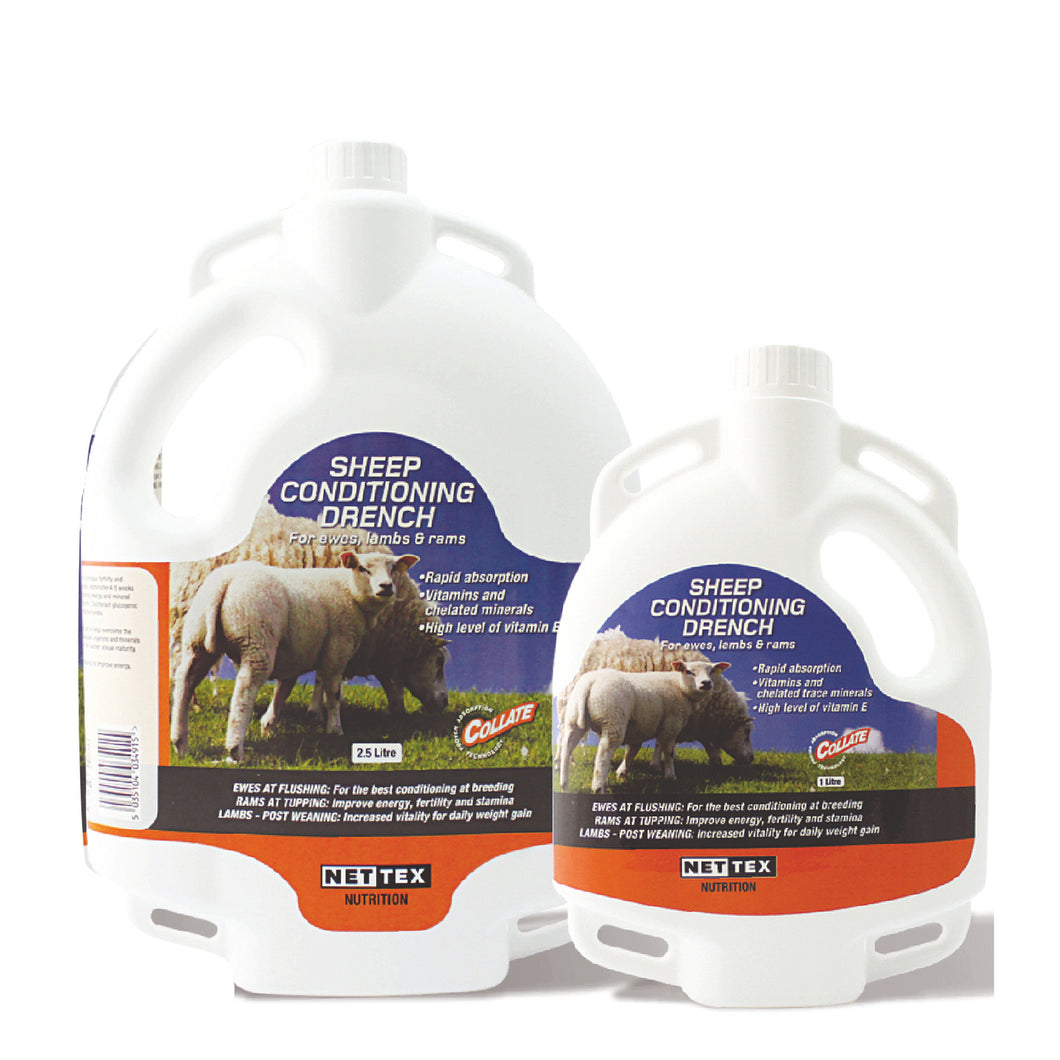 Sheep Conditioning drench (With Copper)
Regular price €110.00 Sale
Packed with nutrition, Sheep Conditioning Drench is a high quality, high specification vitamin and mineral drench.
Containing Copper
Sheep Conditioning Drench is formulated for use in ewes, rams and lambs and is ideal for use at critical points in the year to ensure animals are in the best condition possible.
Nettex drenches all contain Collate Technology - making every drop count!
This technology utilises a fast working energy carrier system that delivers optimal trace element absorption and minimal waste.
Contains: Propan 1,2 diol, cane molasses, amino acids, vitamins and minerals
Lambs 1-2 months 5ml/head
Lambs 3+ months 10ml/head
Ewes/Rams 15ml