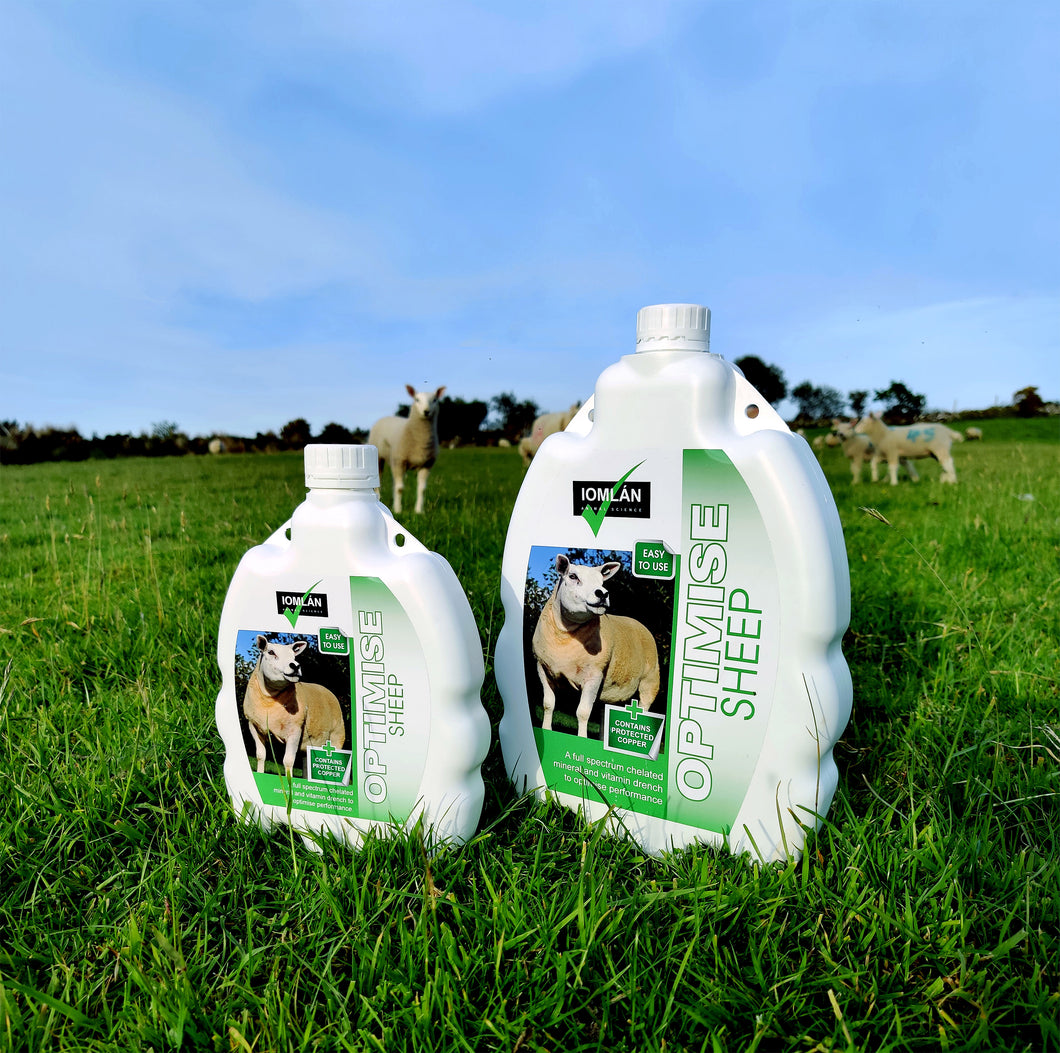 Optimise sheep drench 5ltr
Regular price €110.00 Sale
BUY 5L GET 1L FREE!!
Formulated using state of the art mineral & vitamin technology
Optimise sheep drench  is a complex suspension of chelated trace elements, vitamin and amino acid formulated to meet the specific requirements of the sheep flock, maintaining flock health, fertility and productivity.
Optimise sheep drench, is primarily administered to breeding ewes and rams pre-breeding.
Stronger heats.
Increased conception rates.
Livelier lambs
Increased lambing percentages.
Tighter lambing patterns.
Less barrens.
Less embryonic losses and abortions.
More even sized twins.
Rams – improved sperm quality.
Improved body condition.
Enhances levels of Zinc and Biotin. (Improves hoof structure and strength) Zinc also helps uterus pH and successful conception.
High Selenium and vitamin E. (Helps improve fertility in ewes and semen quality and vigour in rams)
Optimum levels of Iodine and Copper.
Enhanced levels of Manganese ( Helps with the development of reproductive organs and improves conception rates.
High levels of Cobalt and Vitamin B12, B6 and B1.
Chelated trace elements & vitamins.
Application
Lambs - 5ml ata ge 4-6 weeks or at first worming
Older lambs/Stores/Hogs - 7.5ml-15ml
Ewes  - 20ml 4 weeks prior to tupping and 4 weeks pre-lambing
Rams - 30ml 8 weeks prior to tupping.
Available in 1L, 2.5L and 5L