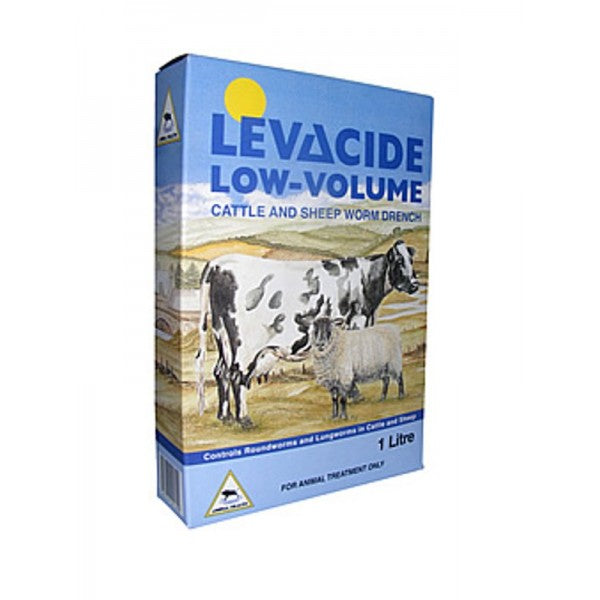 Levacide Low volume drench
Regular price €35.00 Sale
Levacide Low Volume is a broad spectrum anthelmintic for use in the treatment and control of nematode infections in cattle and sheep.
Levacide Low Volume should be used in cases of parasitic gastro-enteritis and lungworm disease caused by mature and developing immature forms of those organisms sensitive to treatment with levamisole hydrochloride.
Dosage
Administer as an oral drench using a dosing gun system at a rate of 7.5 mg Levamisole hydrochloride per kg bodyweight or 1 ml Levacide Low Volume/ 10 kg bodyweight. To ensure administration of a correct dose, bodyweight should be determined as accurately as possible. If animals are to be treated collectively rather than individually, they should be grouped according to their bodyweight and dosed accordingly, to avoid under- or overdosing. Use properly calibrated dosing equipment. The veterinary surgeon should give advice regarding appropriate dosing programmes and stock management to achieve adequate parasite control.
Size: 1L or 2.5 Litre
Withdrawal: 14 days for meat
Dosage: 1ml per 10kg Bodyweight